For those of you who don't know, I live in a Dutch town in Michigan and we have a huge Tulip Festival every year. Complete with carnivals, parades, klompen dancers, and my favorite part, Dutch costumes. I have a love/hate realtionship with the costumes. There is nothing more adorable than watching my little clan run around in wooden shoes, placket pants, aprons, and twirly skirts, but alas, where there are costumes, there is much sewing. Nevermind that my kids seem to be growing at warp speed, and I can NEVER seem to get more than a year or two out of each costume. Tulip Time for me, means elephant ears, funnel cakes, cotton candy, and endless nights hunched over my machine stitching on backwards sleeves, and gathering aprons. Sigh...but the end result is well worth 6 trips to the chiropractor and a full bottle of Advil!!! :)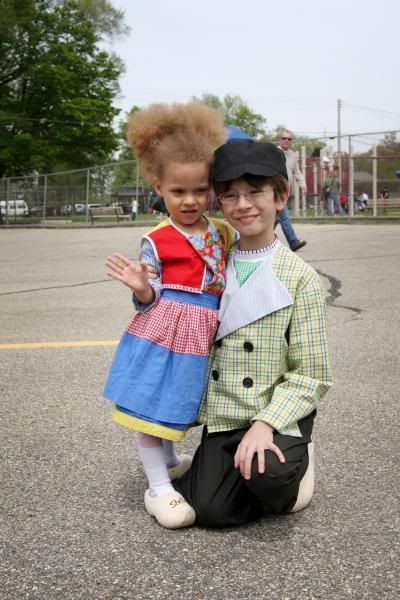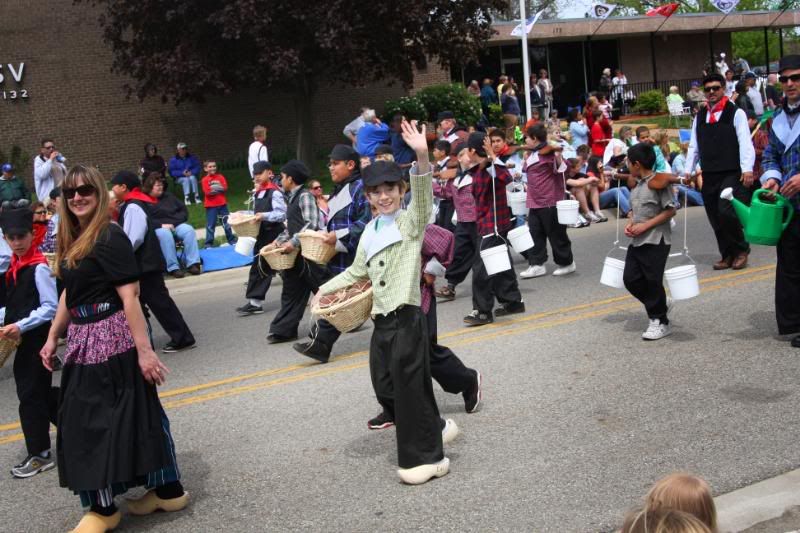 apparently this is what happens to a dehydrated 10 yearold who walks 2 miles in wooden shoes. trust me folks, it's not a pretty sight!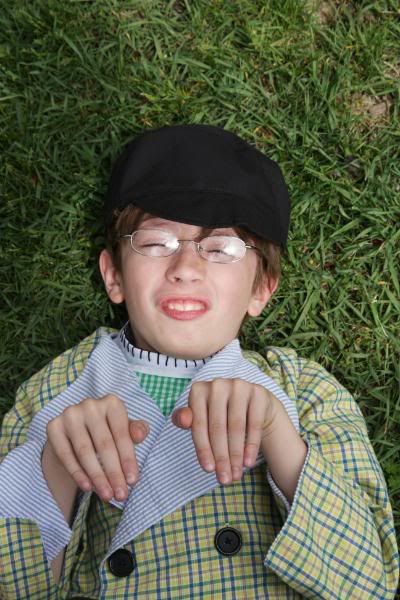 my oldest's good friend and her own mommy-made costume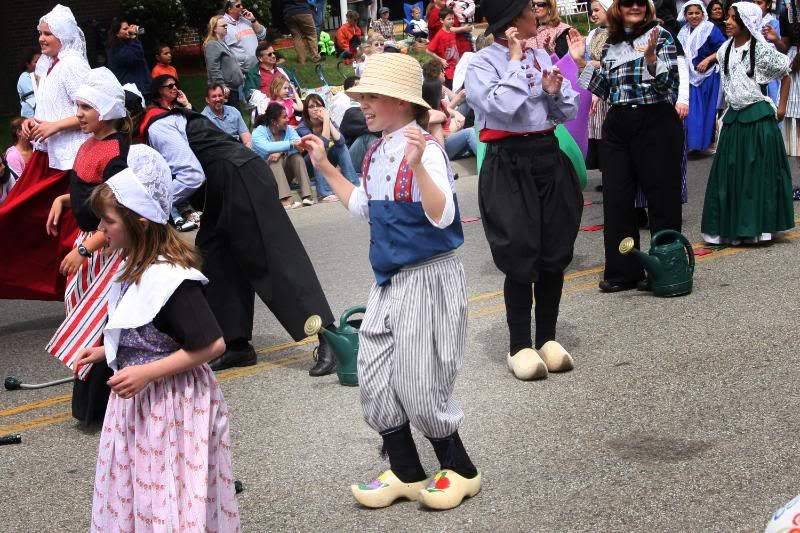 yeah, can you beleive after all my hard work, the two middle children peeled off the costumes and donned sweatshirts?!?!?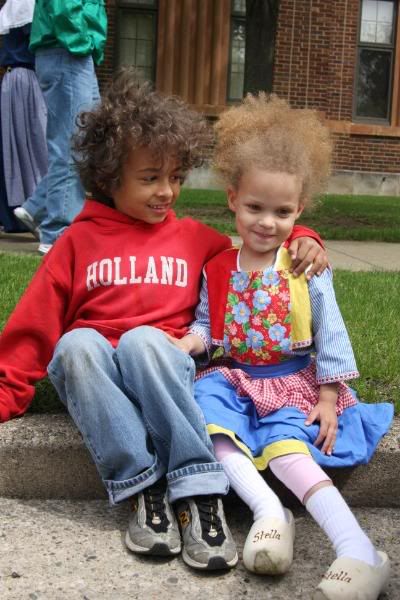 However, the unlucky baby does not posess the dexterity or freedom of choice that his brothers do, and therefore was doomed to wear his costume endlessly
the Dutch marching band