I love it, I love running outside with the kids, and not caring that all we are wearing are tee shirts and skirt or shorts, I love the smell of the breeze, the dirt, the flowers, sunscreen, barbeque, Lake Michigan, and the combination of all the smells and sights at the outdoor market. Summer just makes me happy. I think the best part of summer, after being tucked away all winter, is having the windows open, and bringing the outdoor inside on a pleasant day.
My only girly child has been defying any sort of growth spurt for eons, to the point that I actually question if she is sneaking espresso after bedtime. Well, be still my heart, she FINALLY grew. So, in honor of her added inches, and in consideration of our pocketbook, I have been stitching a few things up for her, mainly using scrap fabric and some random fat quarters. I love the tie top in (I think pattern F??) Girly Style Wardrobe, but couldn't get it to fit on a fat quarter, so I busted out the tracing paper and drew my own pattern. The skirts are elastic waist, improvise-as-you-go summer creations. Stella's only request is that one of them had a pocket for her "ponies and flowers" on the front. The desk pictured below is a thrift store find that the kids are loving. I painted the desktop with chalkboard paint, and nestled the desk under the ash tree.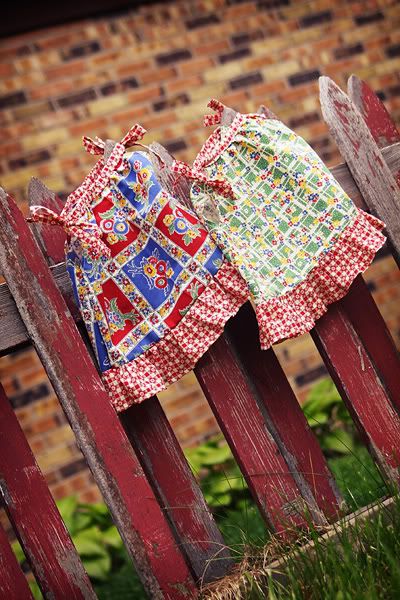 and lastly a summer picture of my princess that I just adore...