I can only take so much of the wiggles soundtrack, so my kids usually wind up listening to mommy's music. they're pretty big fans of Regina Spektor, U2, and The Beetles. So, I went on a quest to find cool kids music that we all like listening to. I stumbled across the songs Sometimes, and Tricycle by
Frances England
, and we were all hooked! You've got to give her a listen. My daughter now begs to ride her tricycle even more than she already did, and she sings the Tricycle song as she peddles away. If you listen to the song, you'll understand how impossibly cute this all is.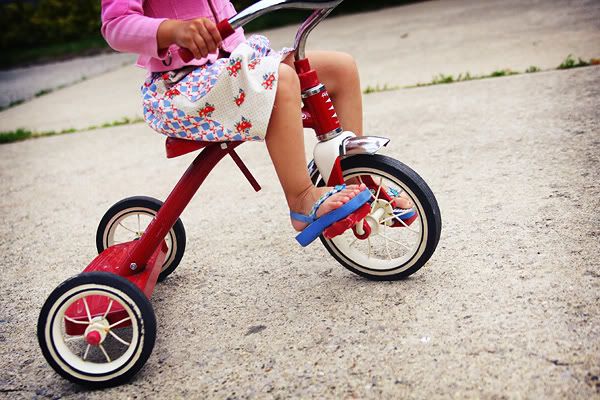 On to our garden. The garden that my kids talked about endlessly, but the second the seeds had been nestled in their dirt homes, the wee ones scattered in all directions and abandoned me to finish the job ob my own, "now that the fun part is over". :) Well, today the first fruits of my labor broke through the soil. The zucchini! The kids were thrilled! Possibly even thrilled enough to pull some weeds for a few minutes. I planted the zucchini specifically to use in a recipe for
Zucchini "Crab" Cakes
that I make every year. I prefer to bake them, as opposed to frying, and I serve them with a salad of mixed greens, and lemon dill sauce...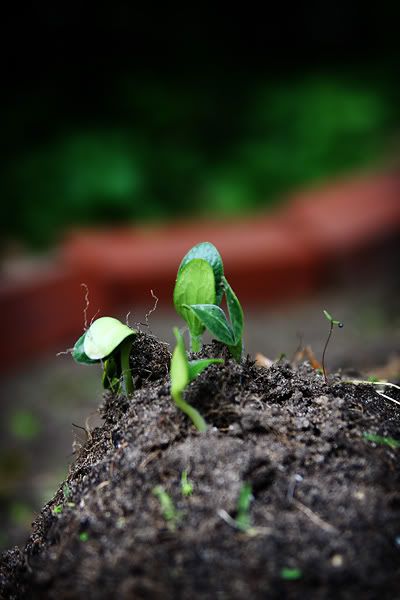 And the buttons you ask? In reference to the button picture, there is none, I just love buttons and was happy with my last button purchase. I cannot quit looking at them, or touching them, or setting them on random fabrics to see how quaint they look.